This past Saturday night, Rom Perelman hosted the Third Annual Apollo in the Hamptons at The Creeks, his amazing home. Special guest artists included multi-Grammy award winning artist Usher, the legendary Isley Brothers and other surprise guests.

This year's [apparent] huge surprise? Blonde Richie Sambora. WAY blonde. Lighter than Jon blonde. Darksiders from all over the world were all indignantly a-Twitter over the weekend. Much cyber-shouting and sobbing, etc., ensued.


*shrug* to each his own -- but Richie as a blonde? He needs to ditch the all-black clothes and tone down the brassy.
Can't seem to take my eyes off his arms though -- holy Hannah.
Still, though, Jon makes the better blonde.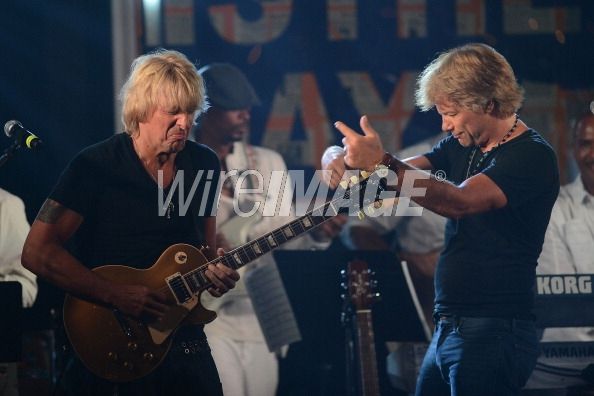 There are dozens of other pictures (both with watermarks and without) on my
Photobucket
.
~ Hath